TORONTO, June 27, 2022 – MedStack, a Toronto-based healthcare security and privacy compliance automation company, today announced the official launch of its partnership program. This program seeks to further MedStack's goal of fuelling the adoption of digital health solutions by eliminating data security and privacy compliance as a barrier and enabling healthcare technology companies to scale.
"There's a real opportunity to enable and scale health tech startups through connecting with our community and sharing resources."
-Nella Brodett, Director of Partnerships at MedStack
MedStack is committed to working with our partners to make patient care better for all. We provide guaranteed compliance that makes selling into healthcare enterprise systems easy, significantly reducing the time and cost it takes to build and launch ready-to-buy applications. Our partners include incubators and accelerators, health service providers, technology companies, venture capital firms, and more. 
Why Partner with us? 
As Canada's number one compliance automation platform, we are able to provide a number of benefits to our partners:
Receive a discount on your MedStack subscription, for you and or your customers

Co-selling opportunities and ongoing marketing support to amplify your organization's news

Access to technical and educational workshops on compliance

Additional personalized opportunities
Meet Some of our Current Partners

BHive is a start-up accelerator that empowers the next generation of innovators, accelerates their journey and creates a positive impact for the entrepreneur, economy and community as a whole.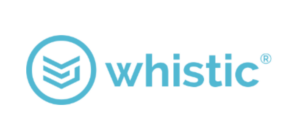 Whistic is a leading provider of proactive vendor security and an innovator in changing the way that companies publish and evaluate security posture to build trust.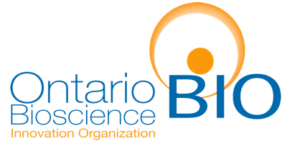 Ontario Bioscience Innovation Organization is a not-for-profit, membership based organization engaged in strategy, programming, policy development and advocacy to further the commercialization of Ontario's human health science companies.

York IE is a vertically integrated strategic growth and investment firm helping reshape the way companies are built, scaled and monetized. Through Fuel, its SaaS platform, plus hands-on advisory services and selective early-stage B2B SaaS investments, York IE supports ambitious entrepreneurs, operators and investors on their quest to scale companies and disrupt markets.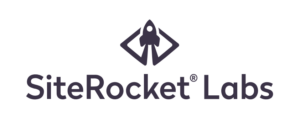 SiteRocket Labs is a company that develops secure and engaging digital health applications. Their customers are primarily organizations in the health space, such as telehealth, pharmaceuticals, medical devices and other areas. 
"MedStack is one of our go-to partners when we are building software applications for clients in the health and medical space. They help us to minimize risk and ensure that our clients' infrastructure meets all regulatory requirements. MedStack also makes it easy for our clients to quickly and easily pass the security audits necessary when selling or licensing their technology to hospitals and other large healthcare organizations."
-David Emerson, CEO, SiteRocket Labs
Ready to Learn More? 
To learn more about our partnership program, check out our Partner Page or get in touch today to learn more about becoming a MedStack partner.

####
About MedStack
Launched in 2015, MedStack is a cloud automation technology company built specifically for the needs of the digital health industry. Its standardized platform allows healthcare innovators to deliver ready-to-buy, compliant applications to market and scale their operations with ease. MedStack is emerging as the de facto standard for delivering industry requirements for digital health, with customer deployments in several countries around the world. The company is proudly based in Toronto, Canada.