This week we officially unveiled our new look, an exciting milestone for all of us here at MedStack and an important step forward in the evolution of our company. 
Why a brand refresh?
We pride ourselves on being a continuous learning organization and we've come a long way since the early days of MedStack. 
The digital health landscape continues to rapidly evolve, cybercrime and attacks against healthcare are on the rise, and governance, risk management and compliance (GRC) software solutions are attracting more attention than ever before. 
Our mission hasn't changed: to reduce the difficulty in complying with healthcare privacy and security requirements so digital health innovators can succeed.
But the way we're tackling this problem has matured, and it's completely unique to the industry.
It was time to refresh our identity to better reflect our bold mission and set ourselves apart in a way that's consistent with who we are. 
The go-to compliance solution for digital health
MedStack's platform is the only solution on the market that's built specifically for the needs of digital health. 
We've powered hundreds of cloud healthcare technology startups across North America to guarantee the highest standards of data privacy and security when it comes to protecting patient health information (PHI).
And don't just take our word for it. Our security posture has been reviewed and accepted by healthcare enterprises, government agencies and academic institutions, including several notable payers and providers in North America.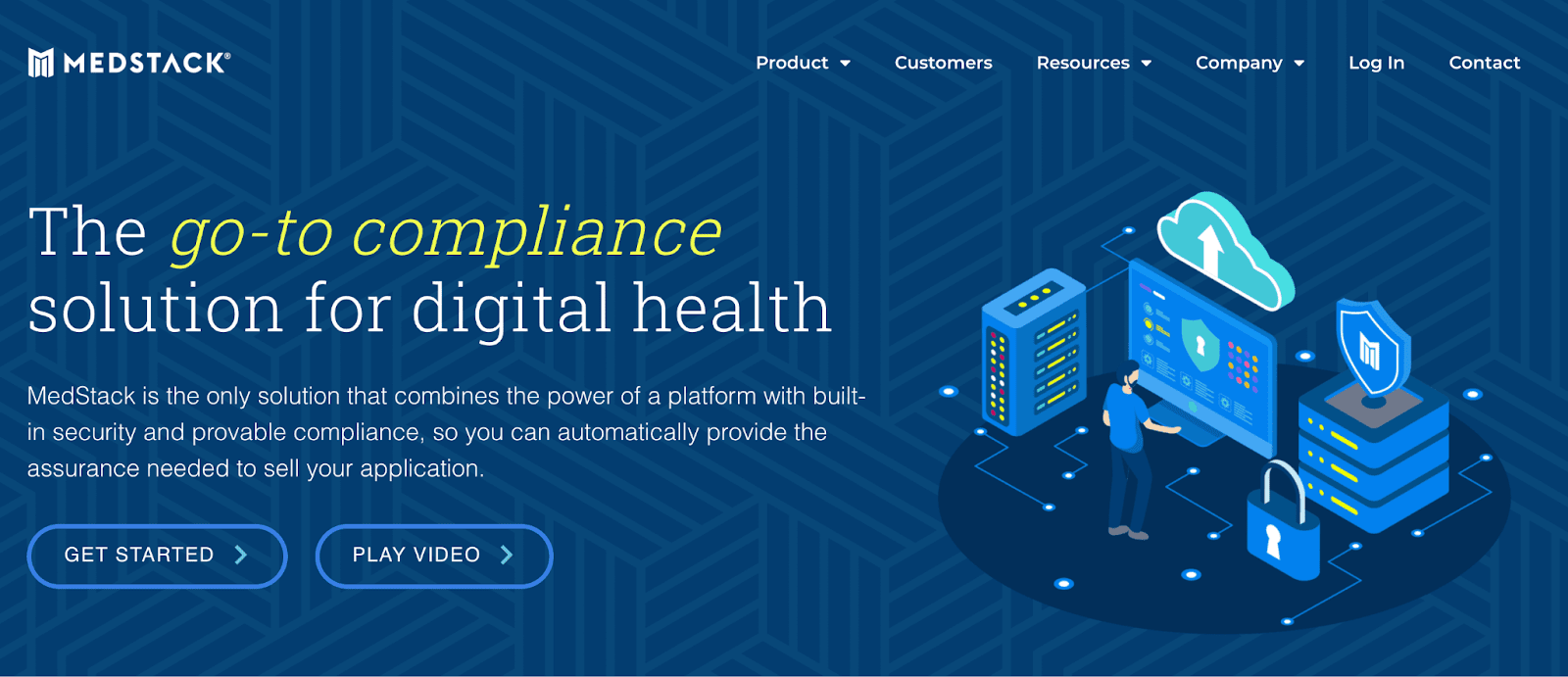 Compliant by Design
Privacy and security compliance is proactively built-in and hard-coded into MedStack's platform, not just delivered as a task list that then requires implementation.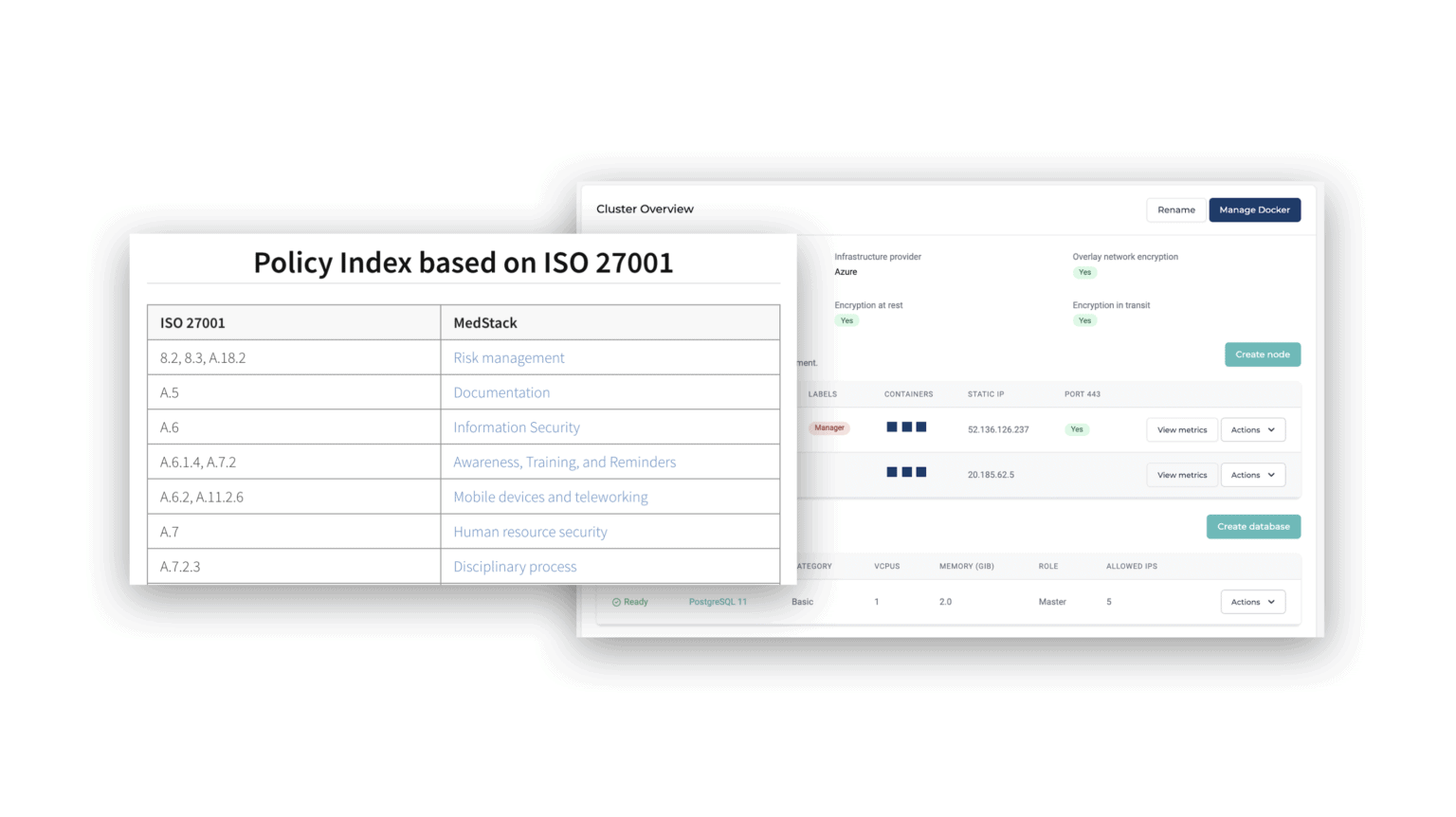 All-in-one Solution
MedStack is the only solution that combines the power of a platform with built-in security and provable compliance, so you can automatically provide the assurance needed to sell and scale your application.
With inheritable policies and evidence generation tools for certifications, along with a seamless system for responding to vendor security questionnaires on your behalf, there's no need for digital health innovators to look any further. 

What's next?
We're more committed to delivering on our brand promise than we've ever been. 
We have big ambitions for 2023, including game-changing and compelling additions to our product that we can't wait to share. 
All so that innovators have the freedom to do their best work without having to worry about the complexities of compliance. 
To the customers, partners, investors and so many others who are already on this journey with us, thank you. We wouldn't be here without you. 
And if you're curious about joining our MedStack community, we'd love to talk.
In the meantime, have a look around our new website and let us know  what you think. We hope you like it!