Last week, our team attended the ninth edition of Startupfest at Île Notre-Dame, south of Montreal. Crowned "a music festival for startups" by Reddit founder Alexis Ohanian, hundreds of entrepreneurs from across the country came to share their ideas and vision for the future. The MedStack team made many connections and saw how Montreal plays a major role in the startup industry. Here are our takeaways from attending:
Entrepreneurs Value the Power of Community
On Thursday, we hosted the very first health tech workshop at Startupfest. Digital health entrepreneurs, enthusiasts, and investors gathered as our CEO Balaji Gopalan presented a workshop on protected health information, requirements on becoming compliant with privacy and security regulations, and how to successfully sell digital healthcare products. Over 85 registrants attended and entrepreneurs listened attentively both during and after as meaningful conversations ensued. "Digital health innovators have a duty to protect patient data and information," said Gopalan, as he told founders how to protect data in the cloud and work with compliance. By creating the first-of-its-kind event at Startupfest, MedStack was able to gather digital health entrepreneurs in one place to further empower and enable the ecosystem.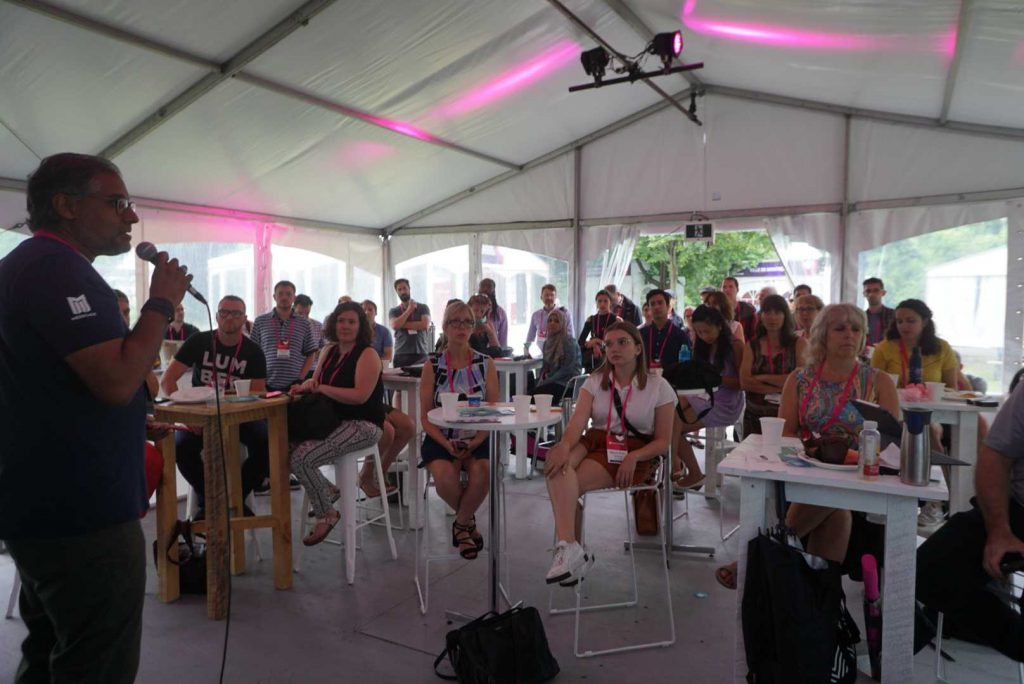 Refine Your Pitch and Let Investors Know Who You Are
In the early stages of a startup, it is important for founders to continuously refine their pitch, gain attention, and acquire funding.  The entrepreneurship industry is expanding quickly around the world and Montreal is keeping up. "I want more entrepreneurs to think about how they can build the biggest company in their space," Shopify's chief operating officer, Harley Finkelstein said. "So, what I'm trying to do, as much as possible, is raise the level of ambition." At Startupfest, startup founders had no shortage of pitching opportunities. From a $100,000 investment prize to a panel of Grandmother judges, founders spent their time pitching to foreign investors and like-minded peers. Congratulations to Canscan Technologies and SparkCharge, winners of the pitch competition as well as Clanz, ResearchStream, TheLucidProject and many others who won various Startupfest awards.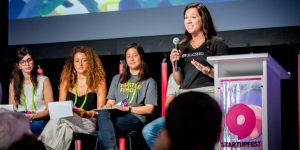 Network, Network, Network
Each participant has valuable knowledge that they're willing to share. Startupfest offered countless opportunities for participants to network with other founders, mentors, and investors. Startupfest used Braindate, a platform to help attendees find the right people to meet one-on-one. Networking allows you to open yourself to new opportunities and connect with a larger entrepreneurial community, ultimately benefiting from the advice of others. "We made huge connections and we were able to build these connections in person and that's a big advantage," said Franch, CTO of Montreal-based startup Crescendo. Our team took advantage of the vast network of Startupfest and booked many successful meetings with fellow founders, investors, and thought leaders. 
These takeaways from Startupfest further reinforce our mission to support other startups and bring healthcare innovations to market faster. We are excited about the abundance and diversity of Canadian talent that surrounds us. To keep up with MedStack, follow us on social on Twitter and LinkedIn and sign up for our monthly newsletter!