GoGet.Fit is a habit enhancement tool that connects providers with patients to support the development of key transformational behaviours on the path to getting healthy.
In this in-depth interview, Canadian physician and Founder Dr. Peter Rawlek shares why the science behind GoGet.Fit's approach is so effective, how COVID helped him realize the real value at the core of his product offering, and his candid advice to other digital health innovators.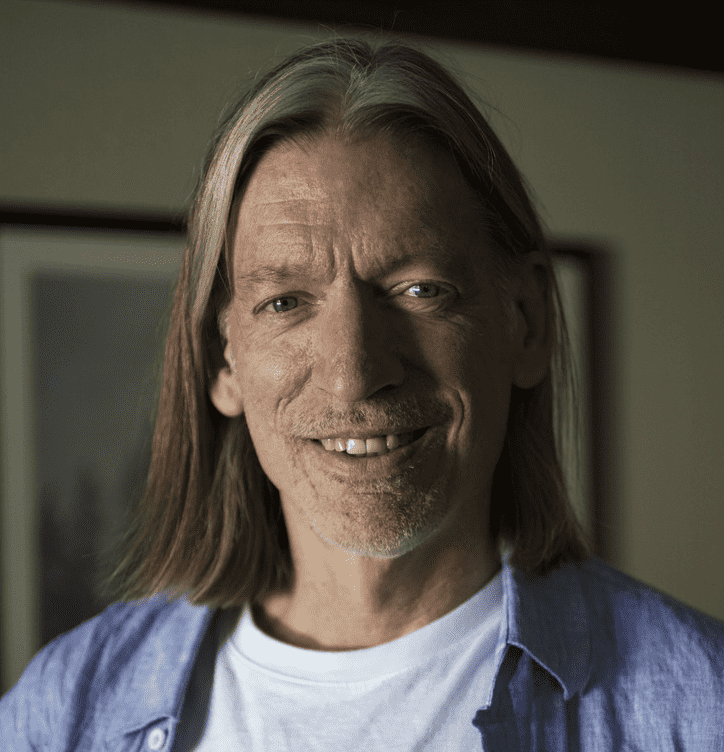 What inspired you to start GoGet.Fit?
I am an ER physician and repeatedly see late middle-aged patients suffering from Lifestyle Modifiable Diseases (LMD). A number of years ago, I came to the conclusion that not much can be done at the emergency level to treat advanced disease resulting from such diseases. So I set out to create something different to prevent people from ending up in ER in the first place.
In your opinion, what is the biggest barrier to creating and maintaining healthier habits?
People don't need more information about living healthy. They need at-home support to facilitate transformation in their day-to-day lives. In order to maintain a healthy habit, you must first establish the habit as part of your everyday routine.
Patients have the best intentions to change after walking out of the doctor's office, but they require support in order to succeed. Without it, only 8% of those so inclined will actually make the changes they need. This can't be passed off as simply a lack of motivation; no one is motivated to become disabled by lifestyle choices. Behavioural sciences literature clearly identifies that it's not motivation that's the issue but rather the lack of support and encouragement when someone starts to waver. Up until this point, provider support has been cost prohibitive.
There are literally thousands of health and wellness apps on the market, how is yours different?
GoGet.Fit focuses on building the habits that increase the probability that a behaviour will happen. Our client app is equipped with 24 Behavioural-Change Tools (BCT) and paired to a provider-facing professional portal.
Through our patent-pending dashboard, we have created an experience that enables time-strapped providers to support hundreds of patients/clients in under 10 minutes a week. All of a sudden the intention shifts to ensuring patients are not left unsupported. Especially for those who might be struggling, this intervention is key.
What are some of the different use cases of your application?
There are several. Healthcare teams and clinics, fitness providers, and mental health practitioners all have a role to play in supporting healthy habits.
In each of these cases, health and wellness providers gain an instant line of sight into their patient/client's activities and the ability to provide timely, convenient support via our application with just a few clicks. This in turn drastically improves patient success rates while also deepening the ongoing patient-provider relationship.
Grade schools are another unique opportunity, as they directly influence the lifelong relationship that students have with being active. Sadly, many school-age students are relatively inactive which directly correlates to a lifelong trajectory of poor health. With teacher support for self-directed activities, they develop agency and ownership of their health.
You have a number of exciting pilot projects in the works, what results have you seen to date?
We launched a pilot project with three teachers and 175 of their Grade 10 students with the goal of supporting these students in participating in self-initiated, self-directed activities. Grade 10 is the last time many students enroll in gym or PE class, making this a critical moment for them in building greater self-efficacy for activity and increased ownership over their health. During this period, student activity increased by 250%. There was an expected drop off during exams at the end of the pilot, but activity minutes remained well above their previous levels and the school has continued using the GoGet.Fit app and portal since then, even expanding the program to include Grade 11 students.
In another pilot with the Red Deer Hospital Cardiology Unit, our goal was to get patients logging physical activity while they were in the hospital, even if it was something as basic as putting their shoes on. Doctors then continued to offer support through the portal once the patients had left the hospital with a focus on integrating physical activity into their daily routine through scheduling, doing, and logging. It's not about the amount of activity completed, but about establishing the habit. The 10-week, post-discharge activity participation rate was 86%, a significant increase over previously reported levels of 10-25% participation in cardiac rehabilitation. This was great to see, especially as most of the patients were over age 65, indicating the technology wasn't as much of a barrier for older patients as anticipated.
How has COVID impacted your business?
Initially, it was hard. But we realized our real value was in creating relationships and we pivoted. Social isolation has taught us that being connected and recognizing small victories are important. Our application is helping people to meaningfully organize their day, plan activities, complete and record them, and get recognized for it. It's the process of regaining some agency over our lives.
What advice would you give to other innovators working on digital health solutions?
I was a national team athlete. I appreciate endurance when it comes to tackling challenges. Those who endure will succeed if their idea is sound. Test it beforehand, fully. It won't take twice as long as you estimated, but thrice as long or more. If you're in this for the monetary payoff, get a job instead. You'll be living it night and day, year in and year out.
It's a long road and you may not get to the summit, but there's victory in moving change closer to the summit. Do your part and do it for the right reasons. You cannot be passionate about material things but you can be passionate about the impact you will make.
What excites you most about the possibilities that your app has the potential to unlock?
No more will best intentions be the undoing for the people who are faced with challenges in their lives. We are reinventing the path to making successful lifestyle changes.