Numi Health is a mobile medical service that takes a patient-centered approach to traditional medical treatments. Numi enables patients to access medical services from the comfort of their own homes. 
In this in-depth interview, the team behind Numi Health shares why their approach is so effective in making health care more accessible to Canadians, how COVID-19 changed their offerings, and what the future holds for the company.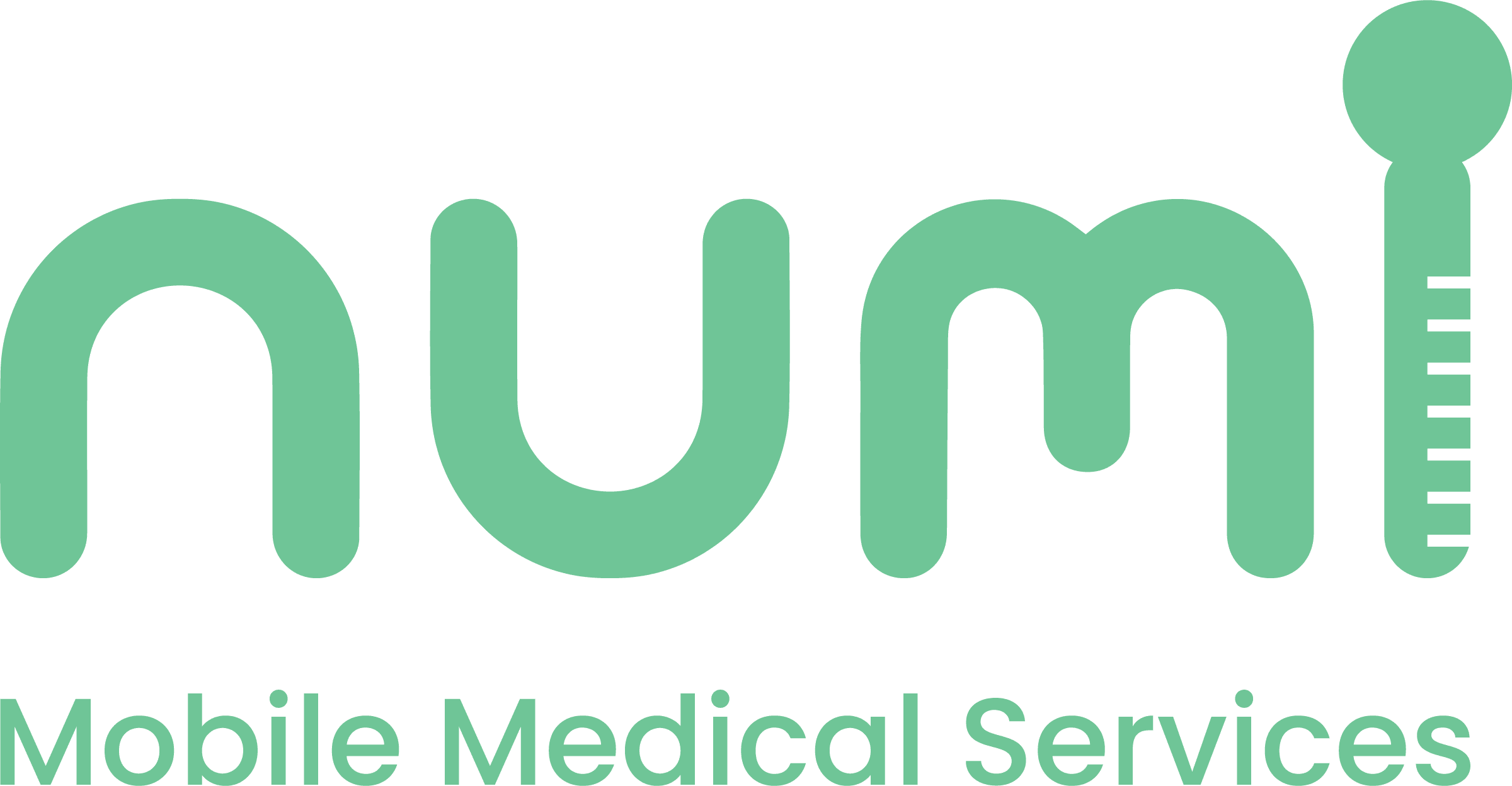 Tell us about your entrepreneurial journey and the inspiration behind Numi.
Our inspiration was born of frustration with the way medical service was delivered. We heard and experienced the inefficiency of getting basic lab work done, waiting rooms full of sick people, driving between appointments, and waiting for results. 
We also noticed that the systems used by the industry to communicate with patients were archaic and not at all consumer-friendly—for patients or practitioners. 
We thought there had to be a better solution, but when we look at the current market, we realized there was a huge opportunity to create a system that brought user experience and medical services together.
The digital revolution that had been disrupting other industries, like banking and transportation, had yet to penetrate healthcare. So, we got to work building a platform that could deliver end-to-end care on the patient's terms, with a focus on simplicity and convenience and privacy.
What problem does Numi solve?
Numi makes healthcare easy. We provide mobile medical services to those who may otherwise be unable to travel for medical appointments such as, blood work, IV Nutrient Therapy, COVID testing, vaccinations, prescriptions and more. 
Whether clients struggle with mobility, transportation, are immunocompromised, or simply prefer to be tested in their home or office, Numi is there to bring convenient effective healthcare to everyone.
In your opinion, what is the biggest barrier for Canadians when it comes to health testing and medical services?
In our experience, availability and long wait times have posed problems for clients' booking appointments and receiving results. 
Numi offers same-day bookings and secure results directly on the Numi Health app. Simply upload or request a requisition, pick a day and time and we'll send a medical professional to a home, office, or hotel.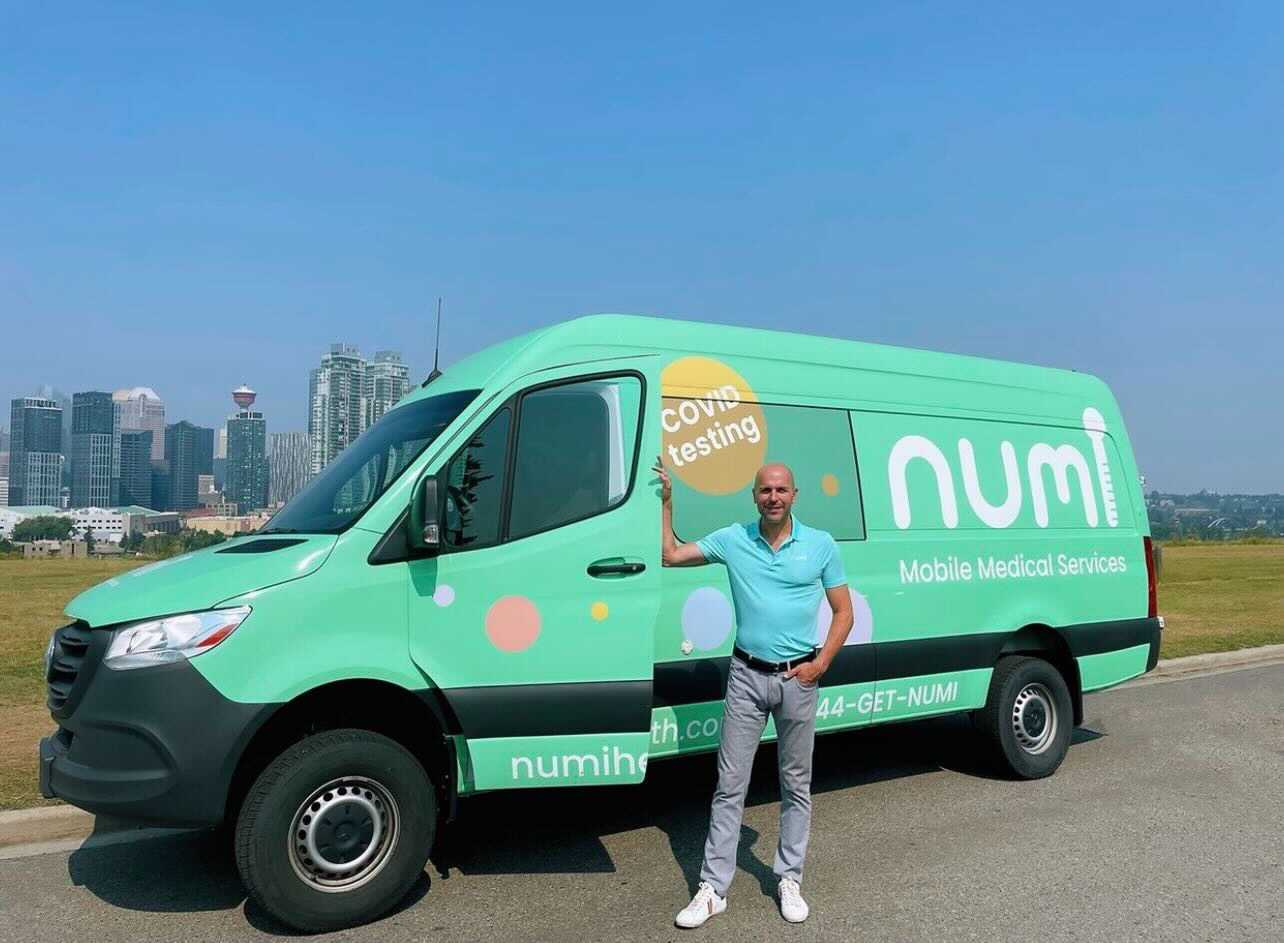 Will Numi's offerings and strategy shift when Canada has reached a more stable vaccination level after the Covid-19 Pandemic?
Numi was conceived prior to the onset of the pandemic, and therefore has been designed to provide a whole menu of services outside of COVID testing. 
If anything, the pandemic has created a greater need for mobile health solutions, as people are choosing to have their medical services performed in the comfort and safety of their home or office. 
We have recently launched our newest service, Intravenous Nutrient Therapy (IVNT), and have seen a great uptake from our current clients and those new to Numi. 
This service is a unique offering, in that almost everyone can benefit from IVNT. Nutrients delivered via IV directly to the bloodstream allows them to be absorbed more efficiently by the body and clients often will feel immediate results. 
How does Numi differentiate itself from competitors?
The Numi Health app (iOS & Android) puts the client in control of their health. Designed for the client experience, we are here to provide healthcare to those who may be marginalized, immobile or are simply looking for a more efficient means of healthcare. 
Our team is educated, passionate, and committed to changing the way healthcare is delivered. We have leveraged expert advice from leaders and consultants in the healthcare industry, building an extensive network of healthcare practitioners, including nurses, medical doctors, infectious disease specialists, chemists, pharmacists, and microbiologists.
What do you consider the biggest milestone or success for Numi?
We were fortunate to launch Numi at a time when demand for medical testing was through the roof, due to COVID-19. But the opportunities that arose and the demand for our services surprised even us.
Our team has taken it upon themselves to rise to the challenge, and we have not looked back. We are grateful that we could attract such an exceptional group of individuals, from our front-line medical professionals and customer service team, right through to the development team working in the background to ensure a seamless user experience, delivering convenient and accessible care. And we are still hiring!
What role has MedStack played in allowing you to develop a secure solution? // What difference did MedStack make in the development of this application?
Given the sensitive information contained with our systems, MedStack was a simple and effective solution to securely protect our patients' personal information and medical results. The platform made it easy to integrate into our app to meet privacy and compliance regulations.
What does the future look like for Numi?
We are passionate about convenience and accessibility. Our platform has been designed and built from the ground up with that in mind. Our focus at launch was on mobile medical services, primarily lab tests and vaccinations. 
We have now launched mobile IV Nutrient therapy and our virtual care platform will be live soon, along with prescription delivery. In a nutshell, we are building the first vertically integrated digital health platform in Canada, from virtual visits right through to the "last mile" solution, where our skilled team of medical professionals show up at your home or office. 
The platform is essentially a two-sided marketplace, which matches health practitioners with specific skill sets to patients with specific needs, considering schedules and geography to optimize service delivery and cost. 
Numi is a robust solution that can be scaled vertically and horizontally across health professions and locations. The other critical aspect worth mentioning is our focus on our patient's health and privacy, and that's why we partnered with Medstack, to ensure our platform was contained in a cloud environment designed for healthcare and HIPPA compliance.
—– 
Want to learn more about Numi Health? Check out their website! You can also click here to learn about some of our other digital healthcare heroes.