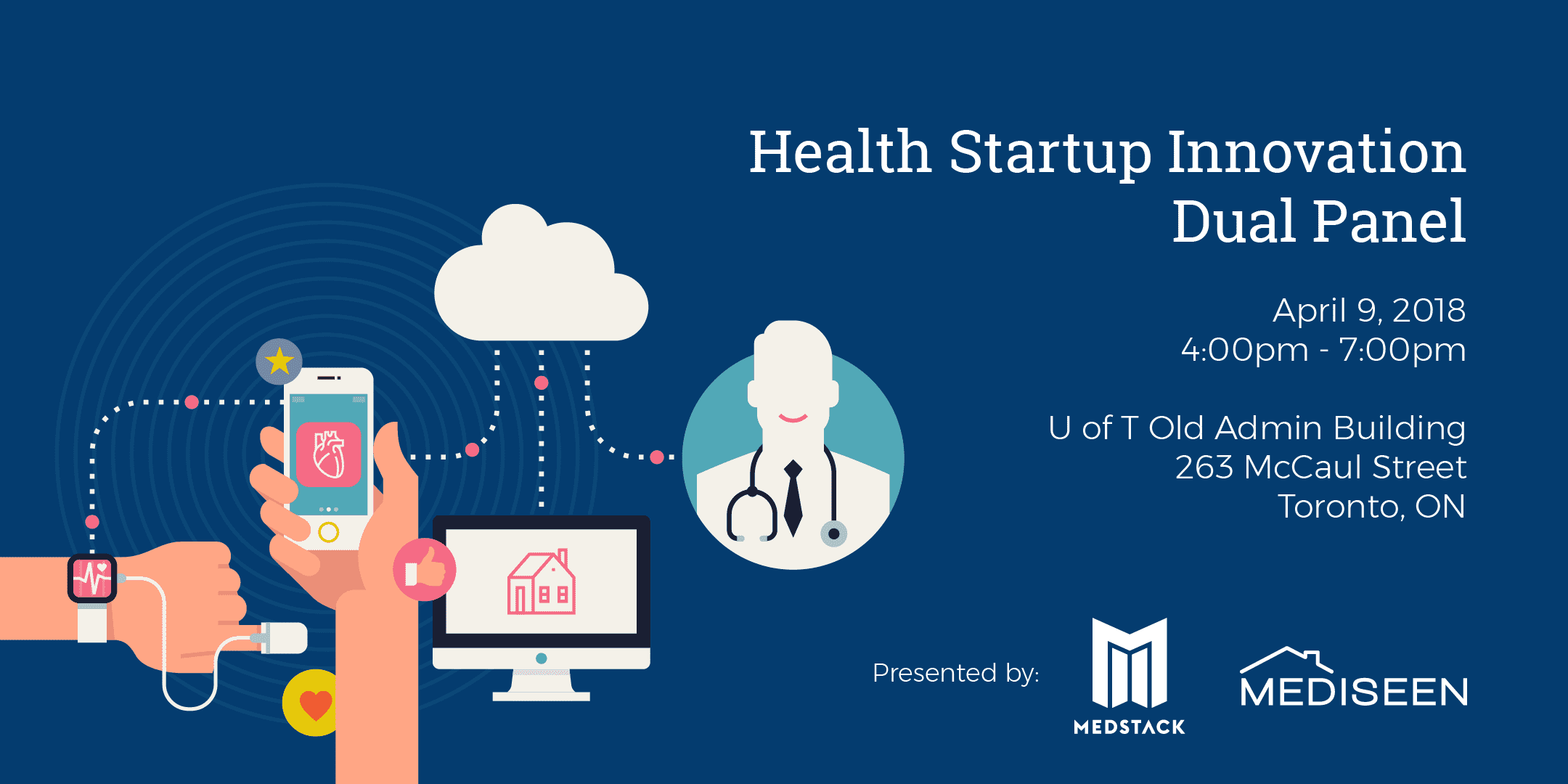 Join us on April 9, 2018, from 4:00 pm to 7:00 pm as we celebrate Toronto Health Innovation Week with the Health Startup Innovation Dual Panel. We are teaming up with Mediseen to bring you a knowledge-sharing even focusing on the role Ontario's digital health startups play in driving innovation for patients, providers, and payers across our ecosystem.
About The Event
The event will mix networking with two short panel discussions covering two ends of the spectrum in this ecosystem. The first discussion topic will focus on the process by which startup products are adopted at hospitals, featuring panelists representing successful integrating innovators and executives responsible for innovation at major health systems. The second will shift the focus to policy, engaging startup founders and policymakers in a discussion on the role the public sector plays in encouraging digital health innovation in Ontario.
Thanks to our wonderful venue sponsor, University of Toronto's Health Innovation Hub, for sharing their space with us. To register, visit our event page or use the registration widget below.
Date & Time
Monday, April 9 2018
4:00 PM – 7:00 PM
Location
U of T Old Admin Building, First Floor Auditorium
263 McCaul Street
Toronto, ON M5T 1W5
[raw]

[/raw]