Last week, the team attended Collision, the fastest-growing tech conference in the world. The team stayed busy throughout the three days, following a schedule packed with meetings, talks, networking and fun. It was the biggest event presence for us to date and proved to be both valuable and rewarding. Here are our takeaways from attending Collision.
Toronto, an International Hub
For the very first time, Collision arrived to Toronto, celebrating our home town's important and growing presence on the world stage as an innovation capital. Toronto's ecosystem is growing in tech jobs faster than anywhere else in the world. According to CBRE, the city saw 28,900 tech jobs created in 2017, 14% more than in 2016 and up 52% over the past five years. The Toronto tech scene shone at Collision with 25,711 attendees arriving in the city from over 125 countries. Next year, Collision returns to Toronto, signifying the city's importance in the global technology market.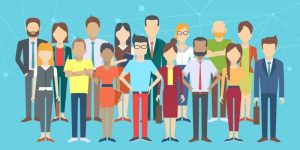 Diversity in Tech Increases
Technology affects every single facet of our daily lives, regardless of age, gender, and culture. It's encouraging to see diversity in tech because this has a direct impact on the people for whom it is for. When there is diversity amongst the creators and makers of technology, we produce a wider range of ultimate uses. This year, Collision saw strong numbers in diversity. Over 100 trade delegations from over 55 countries travelled to the event, with the top five represented countries being Brazil, Canada, Colombia, Germany, and Hong Kong. The gender ratio was also the best ever for Collision; 45.7% of attendees were female compared to 42.5% at Collision 2018. We're proud to say that 50% of MedStack's own delegates were female.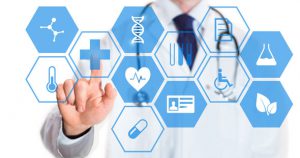 Healthtech Industry Grows
Of the 15 tracks at Collision, HealthConf showcased the state of the digital health ecosystem and gathered the world's leading medtech innovators, industry giants, and startups. There were talks from using technology to tackle epidemics to cancer care to enhancing the future wellness of society. Medtech and pharma was the fifth-most represented industry at Collision, signifying the growing trend and importance of healthtech. Organizations of all types were actively involved, from governments to nonprofits to private sector companies, which shows that despite the hurdles involved in creating change in this specific vertical, we are all motivated to work together to find solutions.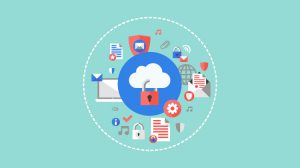 Data Security Remains Important
Digital technology is a constant in our current lives. From online banking and shopping to conducting business, digital technology plays a crucial role. These technological advances result in companies gaining more data than ever about their clients and customers. The increased amount of information means companies must work to ensure that data security and privacy remain a priority. Many attendees believed that companies should do a better job in transparency on how data is used, stored, and protected. Attendees were concerned about the security of their personal data and only want it shared with organizations if it provided value. Moving forward, data security will continue to be an important factor as technology grows and proper measures are met.
These takeaways from Collision further reinforce our company's values as we strive to bring healthcare innovations to market faster with built-in privacy and security protocols specifically for healthcare data in real-time. We are excited about our city's growing presence on the international stage and the diversity of talent that surrounds us. To keep up with MedStack, follow us on social on Twitter and LinkedIn and sign up for our monthly newsletter!