Zensurance is offering exclusive cybersecurity insurance packages to digital health companies utilizing the MedStack's secure platform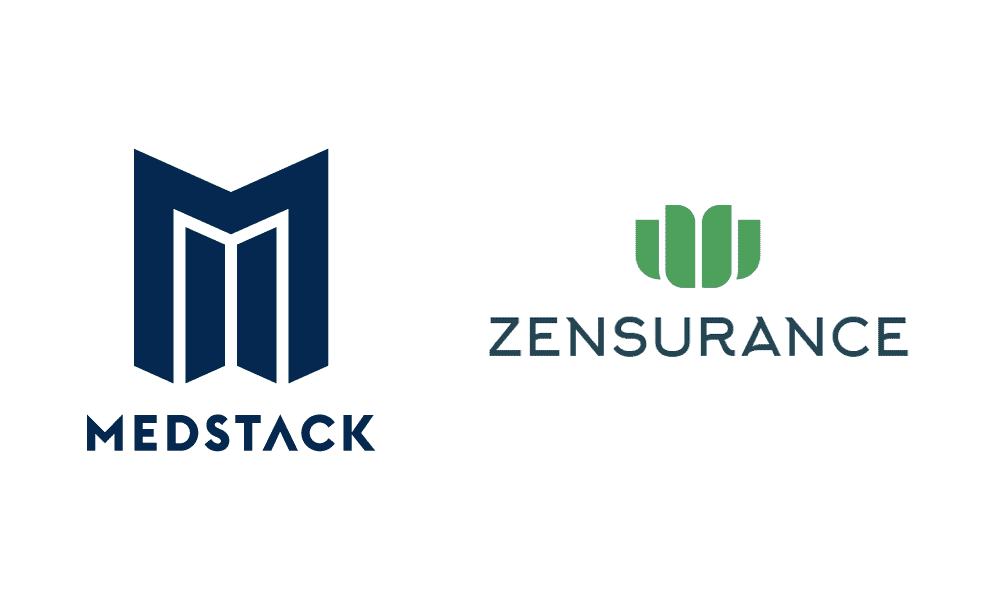 TORONTO, September 6, 2017 – MedStack and Zensurance announced a partnership to bring competitive cyber-liability insurance packages to MedStack customers. Given MedStack's highly secure and stable platform, Zensurance has built an exclusive and highly-competitive cybersecurity offering from North America's largest cybersecurity insurance provider for digital health companies in the MedStack ecosystem.
"Our mission at MedStack is to accelerate the creation and adoption of innovative digital solutions in health care for the benefit of patients, families, health researchers and health care providers. That means assuring the sustainability of the businesses that create these solutions," says MedStack Co-Founder and CEO Balaji Gopalan. "We're thrilled to partner with Zensurance to enable our customers to meet the cyber-liability insurance requirements of their health care businesses, along with rapid integration via our platform."
"Cybersecurity insurance is critical for anyone holding sensitive medical information," says Zensurance Co-Founder and CEO Danish Yusuf. "However, in order to get this insurance, one has to convince an insurance company that the underlying technology and databases are highly secure, conform to all regulatory requirements, and are managed by someone with deep experience in the field. MedStack's platform accomplishes this in a consistent, rigorous manner."
MedStack and Zensurance's partnership represents the next evolution for their respective companies. This partnership is a continuation of MedStack's mission to better assure market success for digital health companies, from achieving and maintaining privacy compliance to accelerating business growth and expanding the reach of innovation. Zensurance builds tailored insurance products for each industry segment, and enables a fully digital purchasing experience. Together, MedStack and Zensurance's joint offering provides digital health companies with comprehensive support across the most critical aspects of their business.
Companies running on MedStack's platform meet the highest levels of security and stability, and thus qualify for preferential cybersecurity insurance packages from Zensurance. MedStack customers may take advantage of this unique opportunity by contacting Zensurance and asking for the MedStack cybersecurity insurance package.
Media Contact:
Balaji Gopalan (MedStack)
647-400-7268
info@medstack.co
Danish Yusuf (Zensurance)
416-627-4369
danish@zensurance.com
About MedStack
MedStack, Inc. is a Toronto, Canada-based company focused on empowering broader innovation in health care by removing barriers to digital product development. MedStack's platform provides built-in operations to streamline technical security, privacy legislation and data integration in health care. Over 30 health care companies across North America are powered by MedStack's one-of-a-kind cloud offering. www.medstack.co
About Zensurance                    
Zensurance is Canada's leading online commercial insurance brokerage. Zensurance is transforming the way startups and small businesses manage all their commercial insurance needs. The company offers curated insurance packages specifically built for each industry and provides a digital experience to purchase and manage policies rapidly. www.zensurance.com