We are celebrating our customers at MedStack. They are people and companies who are taking incredible steps to improving healthcare and care delivery for patients, their caregivers and healthcare providers. Our new column, Customer Stories, is dedicated to highlighting their journey, product, and success.
Has your family physician ever referred you to a specialist? As a patient, you may have simply received a phone call about your appointment. From the clinic's end, however, doctors and clinic administrators would have had to go through a number of steps to connect you with your specialist.
In fact, the referral process is far from straightforward. Fragmentation among healthcare IT systems, along with medical errors and problems with referrals lead to over $500 billion in extra costs. Inefficiencies in the referral process can increase wait times, decrease collaboration and negatively affect patient satisfaction.
At its core, inefficiencies in physician referrals are indicative of larger healthcare IT system fragmentation and health data interoperability issues.
BlockHealth is working towards a solution that streamlines referrals and addresses challenges caused by lack of interoperability and collaboration.
"The health interoperability problem requires a collaborative ecosystem that will take years to develop, through the involvement of numerous stakeholders, but tackling referrals first allows us to lay the groundwork for regional networks on which we can build upon," says CEO Hassaan Ahmed.
Learn more about Hassaan and BlockHealth below.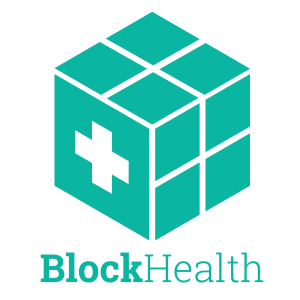 Why did you start BlockHealth? What problems are you trying to solve?
We started BlockHealth to tackle one of the most significant problems facing the adoption and scalability of any health app: the high degree of fragmentation and lack of interoperability between different electronic medical records and software providers that is severely limiting the extent of collaboration between physicians, researchers, and patients.
Why is it such a big problem? Why did you decide to create your company?
In the North American collaborative health information technology industry, over half a trillion dollars is incurred due to these three factors:
The high degree of health information technology (HIT) system fragmentation, costing approximately $250 billion per year. Over 30 billion health information transactions take place each year. These transactions mostly occur through systems that may not interoperate with each other, such as secure fax and legacy electronic medical record (EMR) systems.
Referral leakage, a direct cost to physicians and clinics that total upwards of $150 billion per year. The majority of the leakage and related costs are due to missed appointments, follow-ups, and rescheduling.
Preventable medical errors, which costs the healthcare system over $300 billion per year. 80% of these errors can be attributed to miscommunication or a lack of collaboration.
We created BlockHealth to address the interoperability of health and clinical data, with an early focus on improving collaboration between referring physicians.
How does BlockHealth solve the problem?
BlockHealth is a HIPAA and PHIPA compliant network that streamlines referrals for both family physicians and specialists, allowing for seamless collaboration, lower wait-times, and greater patient engagement. In other words, it's a lightweight secure web platform that lets physicians collaborate on patient referrals, without relying on fax or legacy EMR systems.
Currently, physicians and their administrative staff must rely on limited referral directories or networks to send and receive referrals. After searching and finding the instructions for each clinic, the paperwork must then be faxed, and follow up phone calls are required to confirm most appointments.
BlockHealth streamlines the process of sending or receiving referrals, while keeping the patient informed and engaged throughout the process.
Our long-term vision is to research and develop a distributed blockchain network that securely integrates and connects health and clinical data from all the different nodes in a patient's care network, creating a universal EMR or ledger with real-time data consensus and access controls.
Where is BlockHealth being used?
We are currently performing a private beta for the BlockHealth network with several physicians across a range of specialties. The network will be available for all physicians in the GTA in the coming weeks, followed by the rest of Ontario by the end of the year. If you are a physician who is interested in becoming part of our network, please sign up for the waiting list at www.blockhealth.co.
What are your major milestones and successes?
Our first major milestone was assembling a multidisciplinary team of physicians, scientists, entrepreneurs, developers, and legal & privacy experts who are committed to solving such a major problem in the health technology space. The basis of success for any organization stems directly from the team, and we are fortunate to have laid a solid foundation.
Where are you headed now? How do you see BlockHealth growing?
We are extremely excited for the launch of our network within the Greater Toronto Area, followed by the rest of Ontario. Beyond that, our goal is to raise a substantive seed round, continue building on our team, and work on securing enterprise partnerships with major healthcare centers within the province.
What problems did you encounter along the way?
A major problem with developing any healthcare app relates to the network architecture, security, and regulatory compliance when dealing with sensitive patient information. Through Medstack, we are able to offload a lot of these time consuming aspects of our development operations, letting us focus on building out our technology and optimizing the user experience.