The increasingly aging population presents a major new challenge for the healthcare industry around the world. Maintaining social relations is an important part of aging, as it's been demonstrated that the lack of socialization has negative effects among older adults. In fact, social isolation may significantly hinder quality of life and lead to poor mental and physical health among the elderly. Loneliness is a major risk factor in predicting future health status.
When Papa Founder & CEO Andrew Parker's grandfather needed a companion, Parker learned that enlisting the help of a college student was not only helpful, but also that his grandfather loved the experience. In fact, Parker and his grandfather are among the many who are learning that intergenerational experiences are fun and beneficial for both the senior and the student.
While senior-student programs such as those in Ontario and the Netherlands are seeing success, not all seniors require or want to establish live-in relationships with students. Some, like Parker's grandfather and Papa's other customers, simply need companionship and help around the home from time to time. This is where Papa's unique services come in.
From running errands to transportation, Papa's services connect college students with seniors over the phone or through their secured app. We talked to Parker to learn more.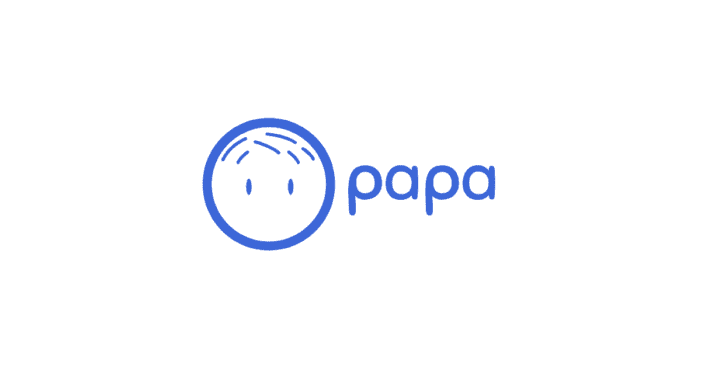 What is Papa?
Papa sends college students, called Papa Pals, to older adults to help them with their days. Our on-demand assistance service helps seniors stay independent while living at home. All they have to do is request a Papa Pal over the phone, through text messaging, or on our app.
Why did you start Papa?
I started the company to support a personal need. My grandfather, who we called Papa, needed a companion, but didn't need homecare. I figured a college student would be fun and helpful. It turns out he loved it. That's when I saw how big of an opportunity it was to connect these two unique generations. Thus, Papa was born.
What are you trying to solve? Why is it such a big problem?
Loneliness is a disease. It increases chances of premature death, depression, Alzheimer's, amongst others. There is a call for new and innovative ways to solve for this problem which also increases costs to the healthcare system. There are over 50 million people over 65 in the USA alone and about 40% of them are considered lonely or socially isolated.
What are you trying to achieve with Papa?
We are working to reduce loneliness and the costs associated with it as well as social isolation and the lack of transportation.
What impact has Papa made?
People love Papa. Members don't want to feel just cared for, they want to feel supported but in a non-threatening way. Papa Pals provide that. They are fun and young and eager to learn from the members. Older adults have a lot to offer and if we allow them to, we are enriching their lives.
Additionally, we are now contracting with Medicare Advantage Plans to offer Papa to qualifying members for free. We expect this will drastically improve people's lives while lowering costs and improving quality for the health plans.
What is your biggest milestones or successes?
Papa recently graduated YCombinator as part of Summer 2018 Batch and is now expanding throughout Florida and opening additional markets. We are also working on several opportunities with large Medicare Advantage health plans.
What challenges did you face along the way?
MedStack made it easy for Papa to get compliant. This was critical for us to be successful with healthcare organizations that require security and privacy, such as the Medicare Advantage health plans that offer exponential growth for our business.
Building a two-sided marketplace is always challenging. We have been able to overcome this though. Members love it and Papa Pals see it as a valuable benefit to them today and for their future.
Where are you headed next? Where and how do you see Papa growing?
We plan to open up 5 or more states soon. Our goal is to support as many people as possible.