Next week is going to be busy for us at MedStack. We will be joining in on two amazing events: the IHE North American Connectathon in Cleveland, and ResolveTO in Toronto.
IHE North American Connectathon (January 23–27, 2017)
Co-Founders Simon Woodside and Balaji Gopalan are heading to Cleveland for this year's IHE North American Connectathon. They will be there to observe and discuss the practical application and use cases around FHIR.
IHE connectathons are live testing events where vendors and and industry leaders work together to further interoperability and conformance to IHE Profiles. These connectathons facilitate industry collaboration and problem resolution. Learn more about them here.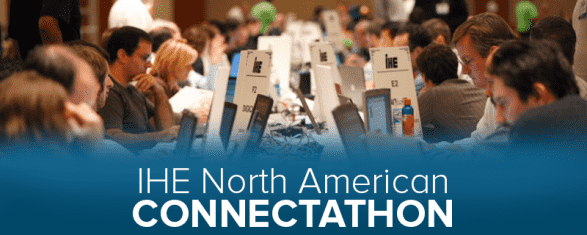 ResolveTO (January 25–27, 2017)
We are excited to participate in the first ever ResolveTO, an event that brings together the best of startup and enterprise " for a look at innovation, disruption and emerging markets."
With amazing speakers, such as David Chouinard from Facebook and Dave Wattling from Telus Health, ResolveTO is sure to give us great insight into how we can disrupt, innovate and transform business.

Are you going to these events? Connect with us on Twitter (@MedStack) and Facebook (/MedStack) and let us know!