In 2015 and 2017, Medicare in the U.S. began funding Chronic Care Management (CCM) and Behavioural Health Integration (BHI) to incentivize follow-up between visits to improve health and reduce costs. Unfortunately, doctors don't have the time or infrastructure to manage hundreds of patients outside their practice walls. In fact, older patients usually receive only ~15 minutes with their doctors every few months. When someone has 2 or more conditions and over 5 medications to manage, 15 minutes is not enough. Patients leave confused and their health suffers.
CircleLink Health's platform offers software plus registered nurses/care coaches to remove the hassles of launching a CCM or BHI program. They are one of the only vendors with experience engaging patients between office visits before Medicare started paying for the programs. This includes work with researchers at institutions like Johns Hopkins University and the University of Maryland. CircleLink has achieved positive health outcomes in diabetes and other areas, even before Medicare implemented CCM reimbursements. That expertise is folded into their CCM and BHI care coaching platforms for outcomes and reimbursement.
We talked to Co-Founder and CEO Raphael Anstey to learn more.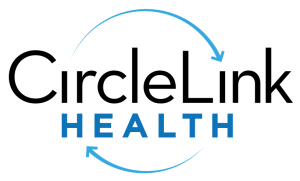 What is CircleLink Health?
CircleLink is a team of clinicians, technologists and veteran healthcare professionals on a mission to improve care and reduce the $600B of preventable costs associated with chronic conditions in the US.
Our technology team has experience in Silicon Valley and FinTech, and our operations team is led by former and current nurses. Furthermore, our care plan content and care protocols are shaped by top physician advisors. Specifically, Dr. Gregory Taylor is Medical Director and a professor at USC-Keck Medical Center, and Dr. Scott Schissel is Chief of Medicine at Brigham Women's and an instructor at Harvard Medical School.
What does CircleLink Health do?
CircleLink Health offers telephone nursing for Chronic Care and Behavioral Health Management, allowing providers to improve health and earn new Medicare payments (as much as $40,000+ USD per doctor per year). CircleLink makes it easy by handling patient targeting, enrollment and integration with various electronic health record (EHR) systems so doctors can stay on one system. Importantly, we use 100% registered nurses (RNs) for meaningful remote patient engagement. We have seen that patient retention is 2-3X better when using RNs versus medical assistants, which most other vendors use.
Why did you start CircleLink Health?
We started CircleLink to improve health outcomes by bridging the gap between office visits and the months in between. Our initial work in chronic condition engagement began in 2009 with the birth of our predecessor company, MedAdherence. In 2010, we launched diabetes intelligent-texting software, for communicating with patients between visits, for use in clinical studies with major institutions like Tulane. Since then we've worked with the likes of Johns Hopkins, Yale-New Haven and Emory to deliver automated patient engagement between visits across chronic conditions like diabetes, cardiac care, asthma/COPD, transitional care and kidney disease. When Medicare began reimbursing for chronic care management in 2015, we folded this deep experience into a new care coaching platform and company, CircleLink Health.
What are you trying to solve? Why is it such a big problem?
Older patients have only ~15 minutes with doctors during office visits (United States). This equates to spending about 1 minute per topic with their doctor. That is not enough time for many patients in this population, whom often have 2 or more chronic conditions and up to 20 medications to coordinate. Patients leave confused, often not knowing how to care for themselves. Health suffers and costs skyrocket.
What are you trying to achieve with CircleLink Health?
Our mission is to eliminate the $600B of preventable U.S. healthcare costs related to chronic conditions, while improving the lives of our physician customers and their patients (and the patients' families).
What impact has CircleLink health made?
Our product improves both patient health and practice revenue. For practices, we have generated over $50,000 per doctor at multiple clinics within only 5 months following our launch.
On the patient outcome side, both CMS's 10-year study on chronic care management and Pespi/RAND's 7-year study showed average cost of care reductions of ~$130 per patient per month and a hospital admissions reduction of 17-29%.
Finally, for diabetics with high blood sugar, our non-reimbursable legacy texting product reduced A1C levels by 18% (1.7% absolute change) more than the control group over a 6 month period.
What are some major milestones and success?
Since we began, we have:
Partnered with AthenaHealth after their thorough diligence for exposure to their 55,000 provider customers (through their distribution platfrom).
Onboarded dozens of practices, registered nurse care coaches and thousands of patients to our platform.
Recruited two of the best physicians in the US as clinical advisors: Dr. Greg Taylor (Medical Director and professor at USC-Keck) and Dr. Scott Schissel (Chief of Medicine at Brigham-Women's and instructor at Harvard Medical School).
Where are you headed next? Where and how do you see your company growing?
We are focused on growing our core business in chronic care management and answering our existing customers' requests for expansion into behavioral healthcare management and transitional care management. Both are reimbursed by Medicare and are launching February through March of this year. Our care management platform and work-from-home registered nurse network are ideal solutions for these between-visit telehealth needs.
What problems did you face along the way?
Achieving highest-level HIPAA compliance with our platform while freeing up our developers to focus on our core product was a serious challenge. MedStack has been instrumental in saving us hundreds of developer hours we would have needed to manage our servers with the flexibility and best-in-class HIPAA security that MedStack provides.