From bone fractures to multiple sclerosis, over 100 conditions impact human movement. For conditions such as Parkinson's and Alzheimer's, motor abnormalities are some of the first symptoms used to support a diagnosis, as well as one of the primary signs used to continually assess severity and progression. Therefore, examining human movement is an incredibly important part of the patient lifecycle in chronic disease management.
That's why BioVirtua is building a platform that sequences human movement in real-time. BioVirtua's non-invasive sensing cameras collect and sequence human movement, allowing clinicians to quantify and analyze how their patients' bodies move and change over the course of their disease. Powered by artificial intelligence and machine learning technologies, the BioVirtua system is working towards creating a repository that will provide insights on the relationship between movement and health for all individuals, healthy or the chronically ill.
We spoke with Co-Founder and Chief Innovation Office Dr. Hants Williams to learn more.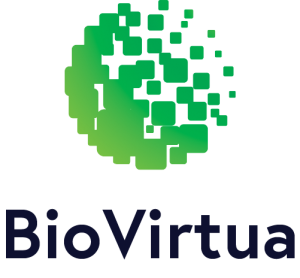 What is BioVirtua?
Simply put, BioVirtua is a healthcare technology company that allows a healthcare professional to monitor how your body moves non-invasively.
What does Biovirtua do?
So what does BioVirtua do? It monitors and quantifies human movement without using any wearable sensors. In order to do this we use depth sensing cameras to collect data, implement a novel visualization platform to display the captured data, and incorporate advanced analytical techniques based on ML and Ai to help translate the data into actionable insights for healthcare professionals. One of our first goals is to help align healthcare professionals and hospital systems with the transition to value-based care – providing quantitative metrics for any chronic (or acute) illness that needs to be measured and reported on.
Why did you start BioVirtua?
We came together a little more than a year ago after realizing that one of the biggest gaps in healthcare today was not being focused on or explored – human movement. Almost every single chronic condition impacts human movement, yet we have no good tools to quantify how diseases change our body and functional movements necessary for everyday life (activities of daily living). It doesn't make sense that we don't have any simple tools to quantify human movement, especially when we are transitioning to a value-based care system here in the United States. So as a team, we developed Biovirtua – a platform that enables healthcare professionals to non-invasively monitor and quantify human movement, without using any wearable sensors, in-person or remote, for the healthy or sick.
What are you trying to achieve with BioVirtua?
We want to become the largest data repository of human movement. Right now, no one knows how your body should move, or how the body movements change with a chronic illnesses. For instance, healthcare professionals currently have a great deal of difficulty providing quantitative measurements during the rehabilitation process, because there are no easy tools to quickly collect and aggregate the complexity of human movement. With our solution we can provide the quantitative insights to how the human body changes and adapts over time with applications rehabilitation, human performance, or remote Telehealth encounters. Regardless of if the patient is in-person or remote, sick or healthy, young or old.
What impact has BioVirtua made?
Currently, we are focusing on small businesses and clinical researchers that need to understand how their clients' (or subjects') body movement changes. For small businesses, like for outpatient physical rehabilitation centers, chiropractic offices, and personal trainers, we are focused on automating basic functional movements that are used to the screening process. Tasks performed during the screen process can include a walking (gait) assessment and an overhand squat task for instance. While for clinical researchers, we are working on creative ways of implementing our platform to help the quality and precision of the human body assessment for clinical research studies. For example, for one project we are helping to validate the use of a new medical device that is supposed to decrease tremors in Parkinson Disease patients.
What are some major milestones and success?
We joined Nex3, a ML/AI accelerator in San Francisco in the Fall of 2017
Our technology is currently being used to help validate a medical device at Mount Sinai Health Systems in New York City.
We were selected as one of the top 25 startup companies in NASA's 2017 iTech challenge.
Where are you headed next? 
Next for us is integrating into mid-size regional hospitals in California, Virgina/D.C., and New York. After that, we are focusing on how we can provide and integrate our platform into larger state-wide programs and payers.
How has MedStack helped you along the way?
Medstack provided us with an extremely simple, turn-key solution for our cloud storage system for patient data. Because of Medstack, we have been able to approach additional clients and pilot sites knowing that we can easily handle the on-boarding of more sites with Medstack's great support team. No headaches.